Connecting Cultures.
Optimising Performance.
MINDTRIBES enhances business performance and growth by driving inclusion of diverse employees, customers and vendors. 
Our Solutions
MINDTRIBES unlocks untapped areas of business improvement by leveraging behavioural economics and psychology to nudge the inclusion of diverse customers, employees and their senior leadership.  We identify opportunities using targeted data collection, analytics and insights. One of our key differentiators is, that we partner across 12 months to realise the change. Our 3 core areas are:
"The transformation in results and cultural alignment since then has been outstanding"
Santa Fe Wridgways, CEO, 2017
Div provided great value and insight from her experience and the team took away many techniques and ideas that are now embedded in our business.
Callaway, Finance Director, 2017
"Leaders like myself had the right support to coach both on sales performance and cultural behaviours. I loved working with Div and would strongly recommend [MindTribes]"
American Express, Team Manager, 2016
"[MindTribes'] methodologies and approach changed the conversation in our offshore leadership team in order to more accurately comprehend the way we needed to speak with our customers."
GLS, CEO, 2016
"In an environment where profit for purpose, shared value and conscious capitalism are shaping the future of business, MindTribes has been a leader from the outset… We could not wish for a better change agent for girls."
Plan Deputy CEO, now CEO, 2017
Selected Clients
From captive to offshored delivery centres, multinationals with globally dispersed teams, to multicultural workforces, all servicing diverse customers; our solutions have provided a major shift in how our valued clients do business.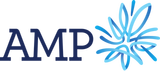 Want your off-shored or global teams to sell, service, buy or negotiate better?